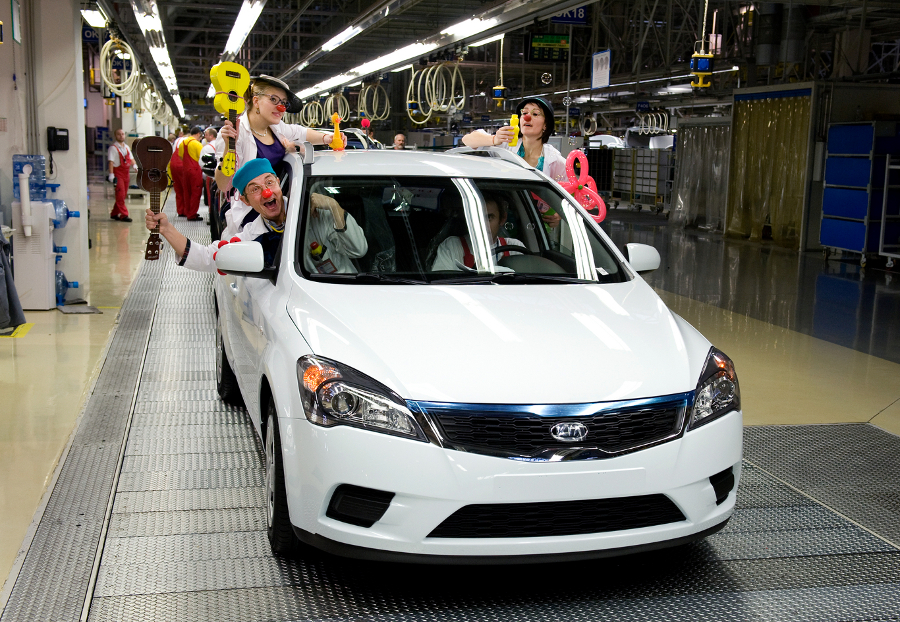 One million is the lucky number that brought Kia to our attention. Kia Motors Manufacturing Slovakia has just turned 5 years and one million car produced. A white, diesel-engined cee'd SW is also the 600.000th  version built in the Zilinia factory.
This news could  not come at a better time since the Slovakian company has  recorded a 10% year-on-year increase in car manufacturing (252,000 ) and a 12% year-on-year increase in engine production (359,000), during 2011.
The plans for this year are more ambitious (285,000 cars), since they have increased the number of employees with 3,900.
We are going to end this topic with Eek-Hee Lee's statement, President and CEO of Kia Motors Slovakia, which sums up the entire experience: "Kia Motors Slovakia has achieved an important milestone in its history with the production of the millionth car. We decided to donate it to an organization which will bring pleasure to children during their stay in hospitals."
Source: www.thekoreancarblog.com