Hatchbacks are not just easy to drive owing to their compact design, but also appear aesthetically pleasing for their sporty designs. No doubt, they are attention grabbers on the road. Besides being compact, modern hatchbacks also feature high-end safety and convenience technologies and are perfect for small families. Below we will discuss five best budget hatchbacks you could buy in 2017.
2017 Chevrolet Spark
With price starting at $13,000, the 2017 Chevrolet Spark is an amazing hatchback for its powerful drive, latest safety and interior amenities and exquisite design. It is powered by a 1.4L unit paired to a manual transmission system offering a fuel economy of 29/38 mpg city/Hwy. The standard interior features include single-zone air conditioning, built-in WiFi, AUX input, rear vision camera, tire pressure monitoring system, traction control and more. If you are living in a cold country, we suggest you to replace existing tires with winter tires from www.autodoc.si.
2017 Mitsubishi Mirage
The 2017 Mirage carries a 1.2L, 3-cylinder engine delivering 78 horsepower and offering a combined fuel economy of 36 mpg. On the inside, it features a four-speaker audio system with a USB port and keyless entry system, while the SE trim features a 6.5-inch touch display with Apple CarPlay and Android Auto functionality. The price of the 2017 Mirage starts at $12,995.
2017 Nissan Versa Note
If you require a hatchback boasting elegance as well as the power, then the 2017 Nissan Versa Note is an ideal choice. It houses a 1.6L, 4-cylinder engine paired with an Xtronic CVT gearbox churning out 109 horsepower. The standard interior features include a Bluetooth hands-free system, four speaker audio system and an amazing air conditioning system. The starts at $15,480.
2017 Kia Rio
The 2017 Kia Rio offers a combination of performance, comfort, technology and fuel efficiency. It is powered by a 1.6L, in-line 4-cylinder engine, which develops 138 horsepower. The combined EPA rating stands at 30 mpg. The base trim incorporates a 4-speaker audio system with USB and AUX jack, Bluetooth connectivity and a SiriusXM satellite audio system. The price starts at $15,495.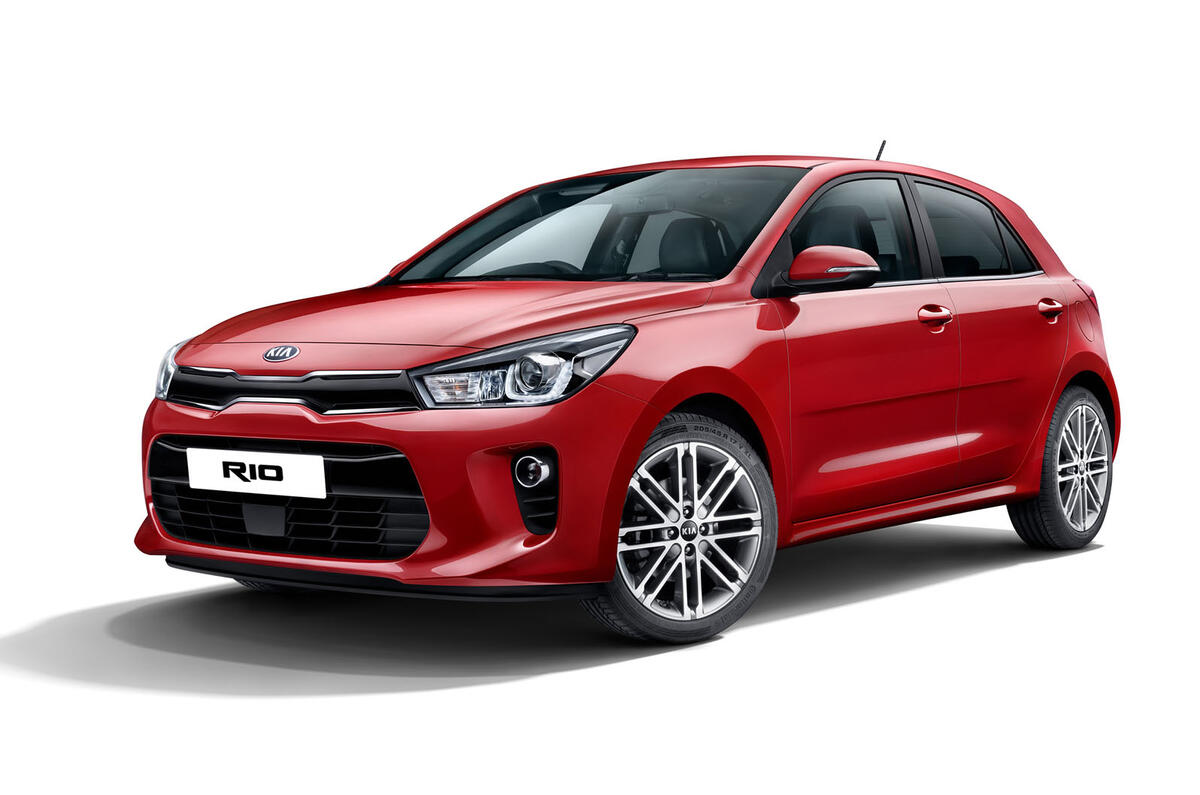 2017 Volkswagen Golf
For matchless driving experience, you should buy the new 2017 Volkswagen Golf. The 1.8L turbocharged engine isn't only powerful, but also fuel efficient. The 2017 Golf offers a fuel economy of 29 mpg. Talking about the interior, it boasts latest technologies including a touch display infotainment system with Car-Net App-Connect system, which allows smartphone integration. Other features include keyless entry system, Bluetooth connectivity and more. The base model starts at $19,895.