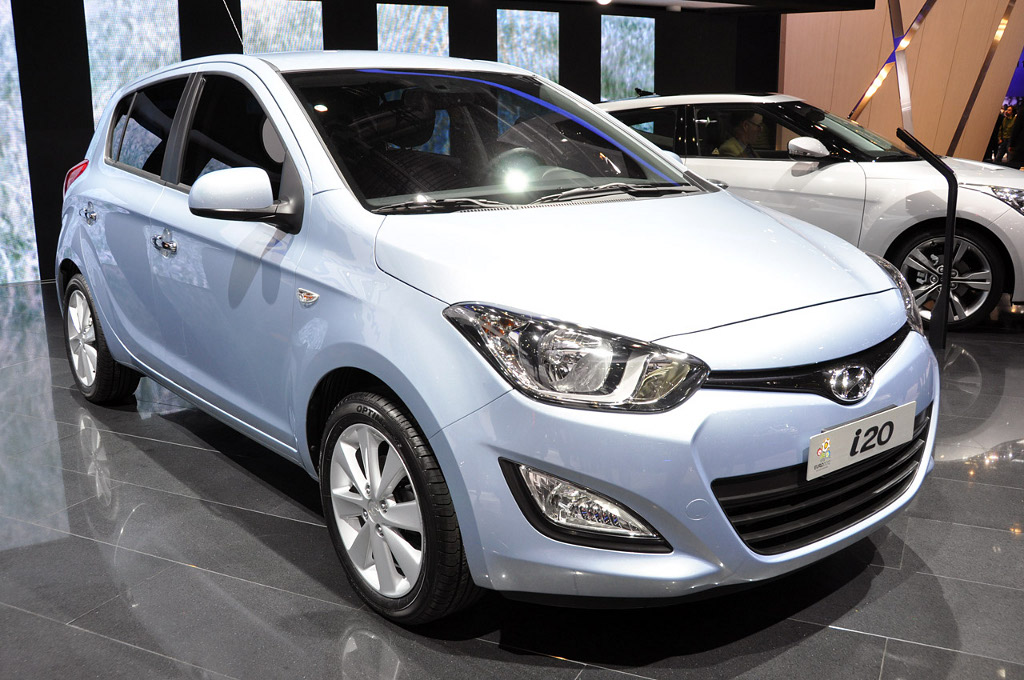 Hyundai revealed the new i20 before the Geneva Show, on 6th March 2012, at the company's press conference .One word: Fabulous!
The main points of this car are a refreshed style, an enhanced equipment and a very low CO2 emission. But this is not all.
The engine was created at the Hyundai's Diesel Centre of Excellence – part of the European R&D set-up in Rüsselsheim, Germany, and will be available with four powertrain options among which you can find a 1.1-litre and a 3-cylinder 'U-II' diesel CRDi engine that generates 75 ps.
And if you add the Blue Drive technologies, your CO2 emissions are getting  lower by the second.
While the equipment is obviously improved, the design also likes to show off with a more fluidic structure, the company's hexagonal signature and new headlamp units.
Everything sounds lovely, but I think some pictures would be welcomed!
Enjoy!
Source: www.thekoreancarblog.com