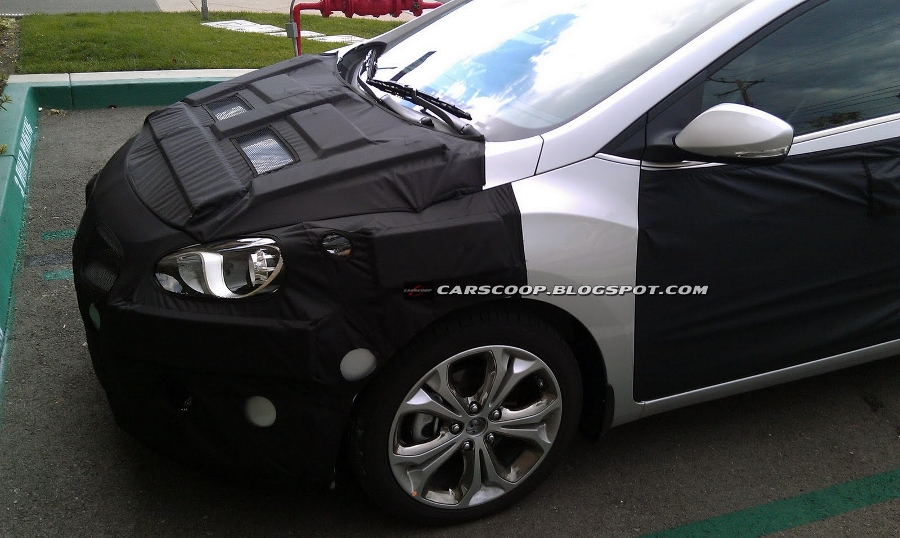 Who will guess what car is this?  I will give you a hint: Hyundai.
According to a reader from Carscoop, this camouflaged car is oddly similar to the 2013 Hyundai i30. Apparently, in the US this Elantra Hatchback replaces the Elantra Touring. But on the European market, this car will be available starting with the year 2012 in 2  petrol engines (1.4i 16v 100 hp and 1.6 GDi 140 hp) and two diesel (CRDi engines with 90 hp and 126 hp).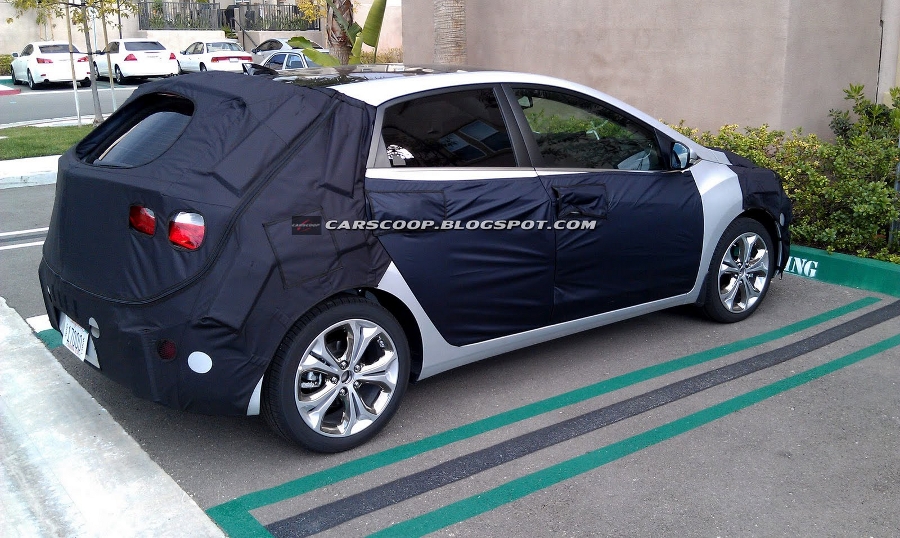 This and a few pictures it is all that we have until now, but we are waiting forward to further information which will be revealed at the 2012 Detroit Auto Show.
Source: www.thekoreancarblog.com