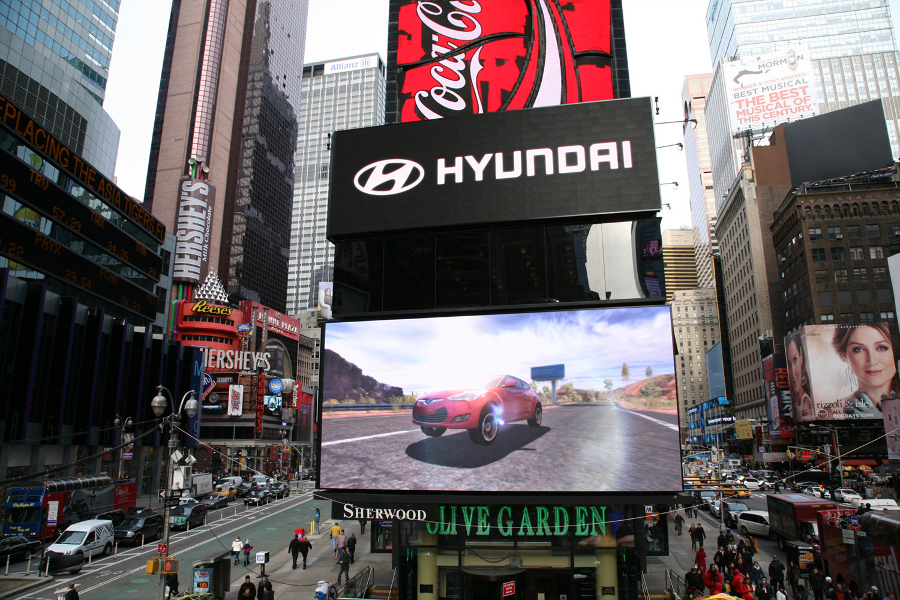 Great cars and technology actually do go together!
This theory is confirmed by the recent game released by Hyundai Motor Company. It is called Hyundai Race and it is way better than NFS. Well, not better but is getting closer.
And what better advertise than posting this on a big billboard in Times Squares, where visitors can play the coolest game ever at the wheel of the hottest Hyundai Veloster.
Hyundai Race is controlled by tilting your smartphone, the same way you would play with the wheel of your car. This controller can be downloaded from the App Store and afterwards connected to the free Hyundai WiFi network in Times Square. Your score will appear on the big screen, so make sure you are in a good shape.
Hyundai Race is an experience that comes hand in hand with the Hyundai's new brand direction ("New Thinking. New Possibilities.") presented at the  2011 North American International Auto Show in Detroit.
Let's just hope that soon enough we will  be able to try this not only in Times Squares, but from the comfort of our own homes!
Source: www.thekoreancarblog.com