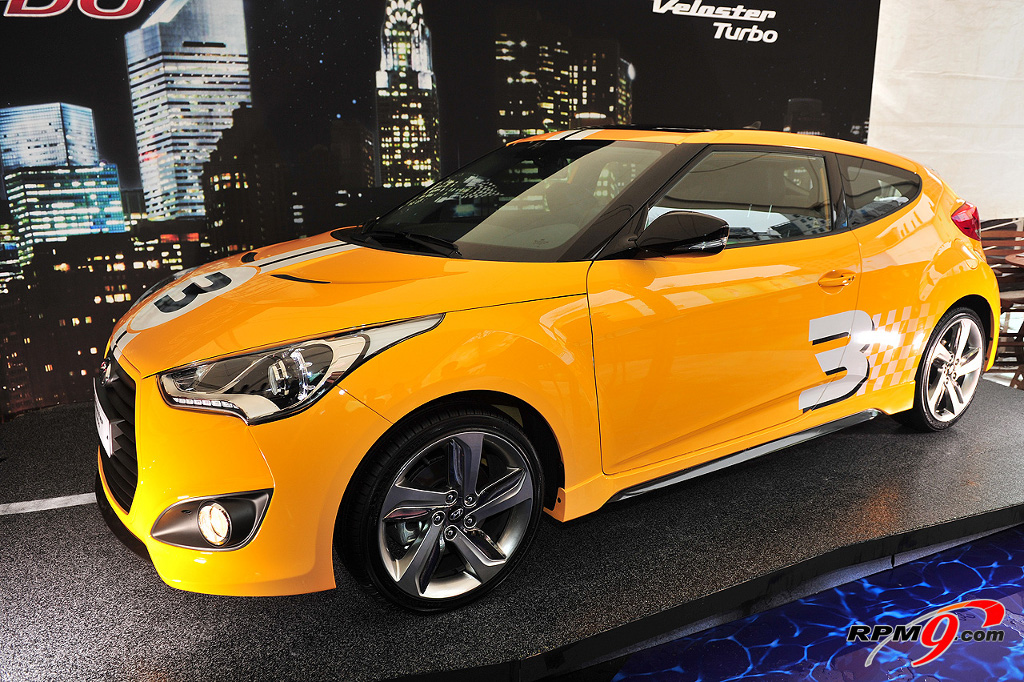 A new Hyundai is making its way to the market. The South Korean market!
Hyundai Veloster comes in a turbo, three-door hatchback  version. More powerful, beautiful and impressive. No wonder, since it has a turbo 1.6 liter GDi engine capable of generating 204 horsepower and peak torque of 27 kilogram-meters.
And the outside doesn't disappoint either: hexagonal front grille, 18-inch alloy wheels, LED headlights and taillights and manual or automatic transmission.
According to a Hyundai Motor official member "The Veloster Turbo is an upgrade to match customer demand for a higher performance model. The new 1.6-liter T-GDi four-cylinder engine features a high-compression, twin-scroll turbocharger that brings much more fun to curvy roads."
What do you think about it?
Source: www.thekoreancarblog.com