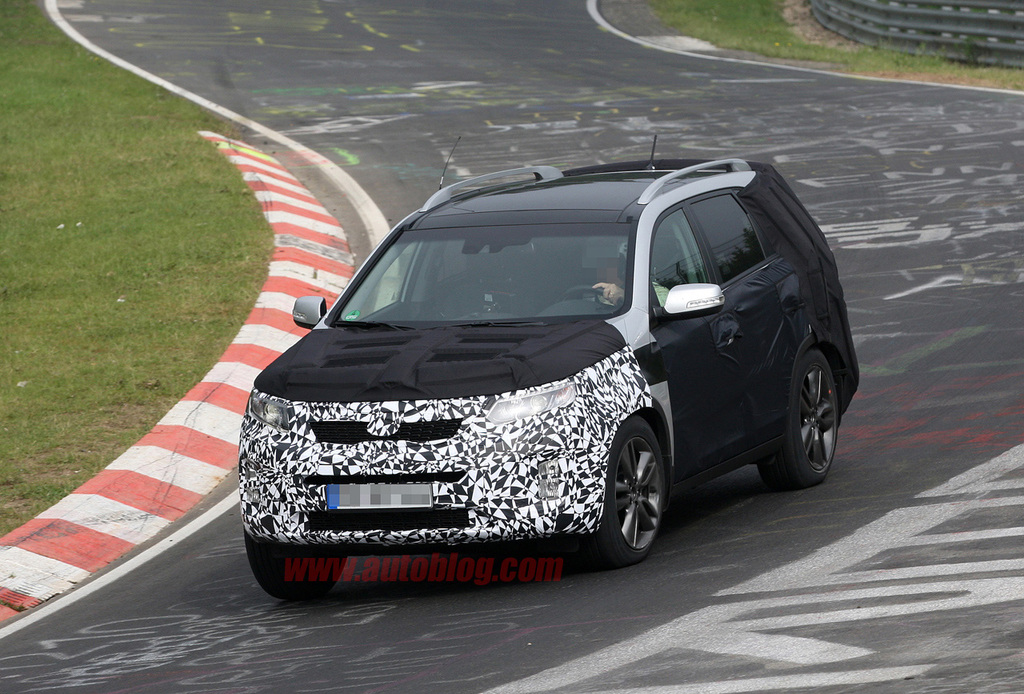 Who would resist to a nice drive with the fabulous Kia Sorento? No one!
Especially when the  24 Hours of Nurburgring race is under development. This undercover Kia Sorento has been spotted taking a few turns on the German racetrack. However, it was not completely naked, but still wearing some camouflage to maintain the suspense.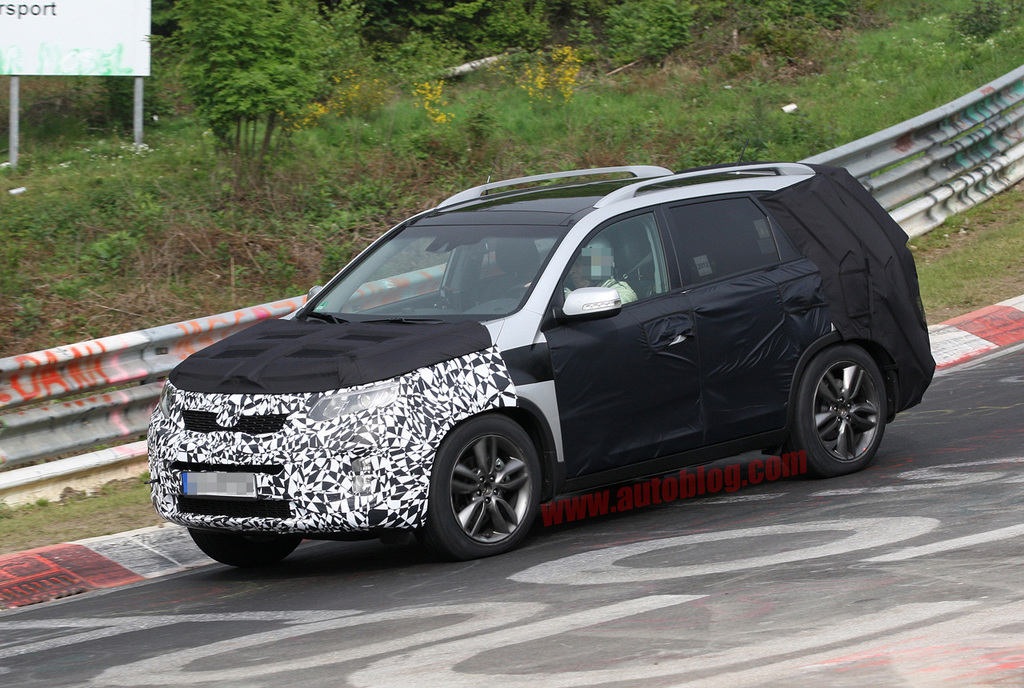 As opposed to what we saw in Sweden, this time, Sorento has different taillight graphics. But unfortunately, this is all we can say for now.
The rest is for us to discover later, after an official release. So stay tuned and enjoy the pictures!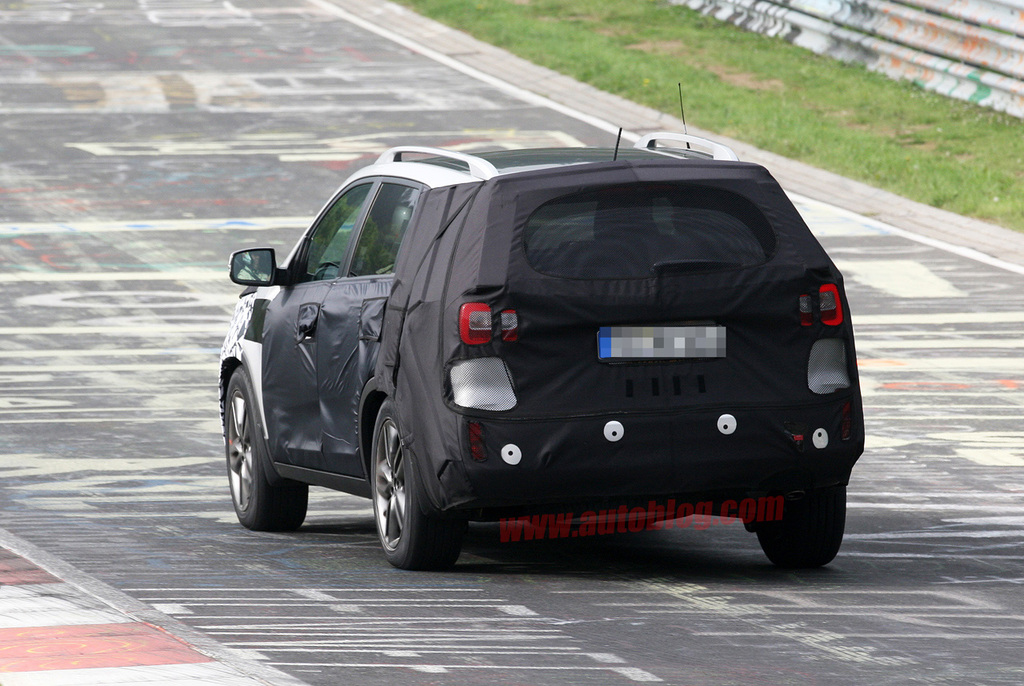 Source: www.thekoreancarblog.com