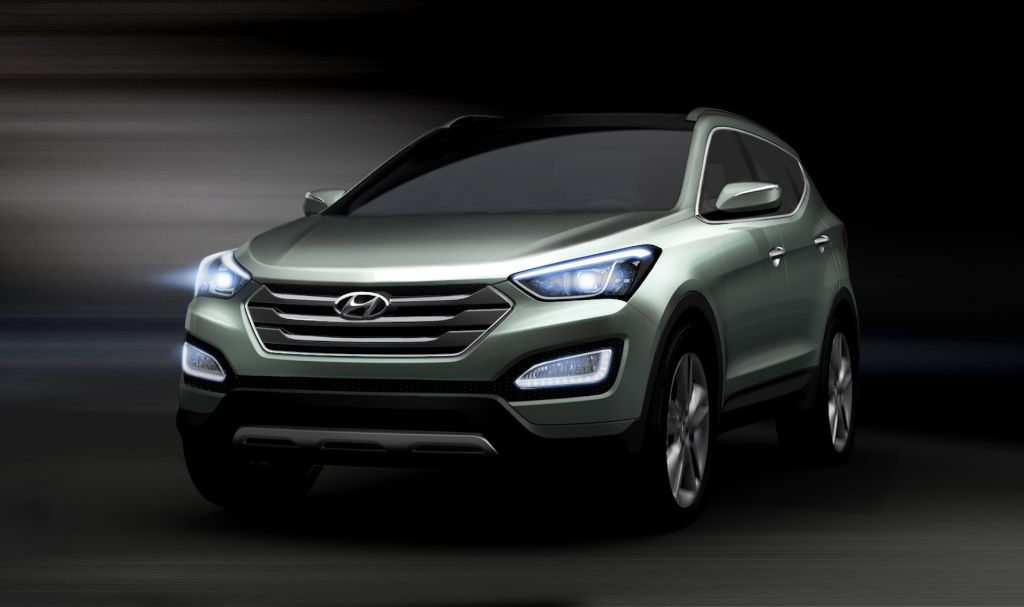 The 2012 Geneva Motor Show barely finished that another show is bound to begin very soon: the 2012 NY Auto Show.
And its not going to be in vain, but with the 2013 Hyundai Santa Fe, which appeared recently in its all "nakedness." From the sneak peak that we saw, we can say that this Hyundai includes the genuine "Hyundai's Fluidic Design" with a hexagonal chromed grille and LED headlamps and from its sexy back we are mesmerised with LED taillights and dual exhaust chromed pipe.
This model will be available in 2 petrol engines (a 2.4 l gasoline engine with 174 hp and 3.5 V6 with 276 hp) and for Europe and South Korea, Hyundai will offer a CRDi diesel "R-Engine" with 197 hp.
Very impressive stuff, but we will have to wait just a little more for the complete list of options. Enjoy the photos!
Source: www.thekoreancarblog.com