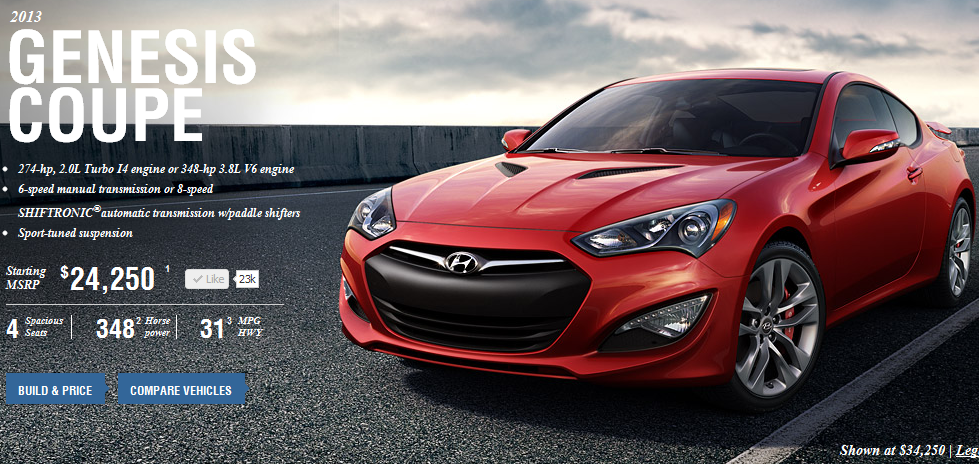 Hyundai is on fire! Well, not on fire on fire, but really close to blow up the market with a new and interesting option.
On the Hyundai USA website, you will be acquainted with the 2013 Hyundai Genesis Coupe which is now available for the price of $24,250 (25,045 with the destination charge). As a bonus it receives an improved engine with direct injection in the 3.8 V6 version – 8-speed automatic transmission w/paddle shifters (costs $1,250), new front fascia and rear taillights.
And the inside surprise is a qualitative dashboard or the Hyundai's Blue Link system. You can find out more information here.
Enjoy!
Source: www.thekoreancarblog.com