Great news for the guys in the United States: Kia K9 is one step closer to being a part of your life.
This is the newest piece of information that we know about this beautiful sedan and I am so excited.
According to a snapshot took by a wonderful and thoughtful fan,  we can notice that the plates on this one are marked with a vertical "DST," which means that the car has already been registered to a car company. Yey! At the same time, we can see the "3.8" badge that makes us dream at the 3.8-liter V6 engine that powers this beauty.
Sooooo, fingers crossed! And you will have the raging K9 in no time!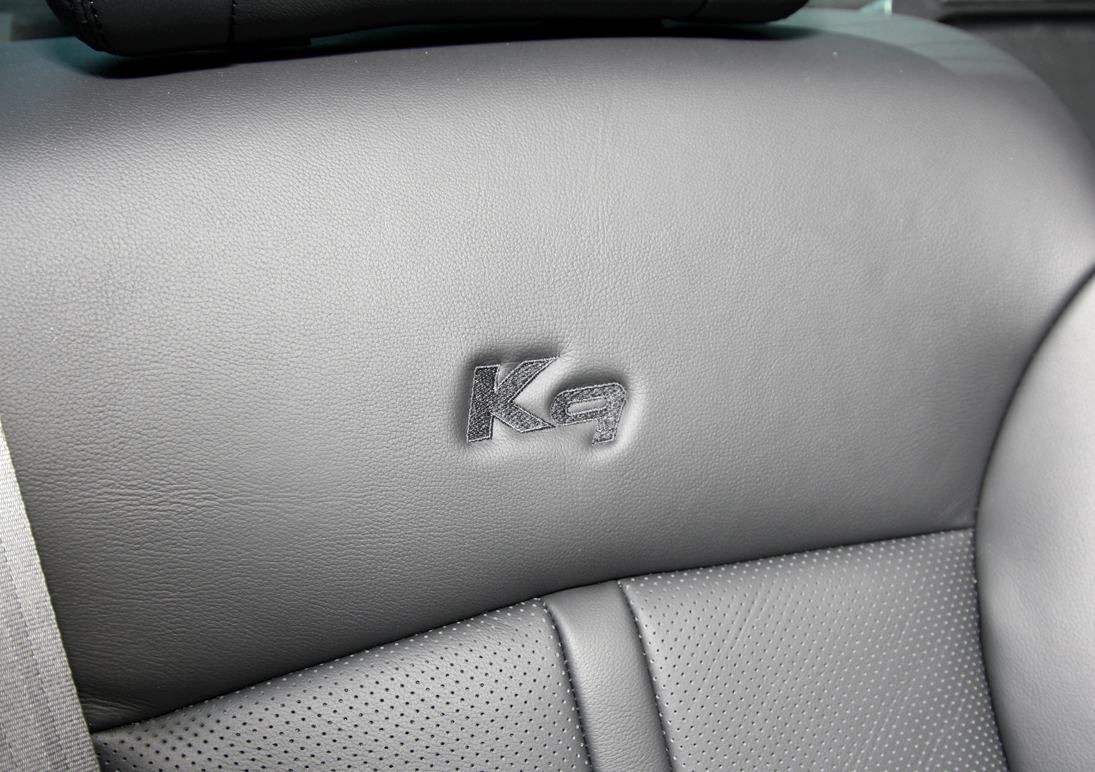 Source: www.thekoreancarblog.com